Since 2019, Unipart has partnered with Selco – the UK's fastest growing builders merchant – to deliver their end-to-end supply chain in the UK. With 70 branches and counting, Selco has been serving tradespeople since 1895.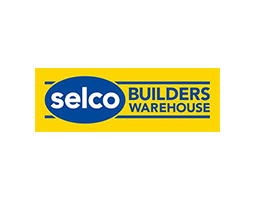 Unipart's branch delivery service for Selco includes:
Inventory and supply planning services executed through the Unipart Digital Inventory System (UDIS).
Forecast and order management across 94 suppliers, managing an inventory holding of around £6m.
Warehousing of over 6,000 product lines.
SAP WMS implementation, fully integrated into the customer's systems architecture.
We provide warehousing and distribution services to all of Selco's 70 branches from our centre in Cowley, Oxford. In addition to storing products and materials, we deliver daily in dedicated, Selco-branded vehicles. Our delivery schedules offer different frequencies to different branches, with roll cage solutions accounting for around 60% of deliveries and pallet solutions making up the remaining 40% of volume. These deliveries are made simultaneously on double deck vehicles that distribute over 2,000 units per week, covering everything from laminate flooring to workwear and PPE.
Reducing costs and cutting CO2
Unipart's integrated distribution solutions place significant focus on the sustainability credentials and objectives of our customers. Working with Selco, we are continuously evolving our services – for example, by developing a supplier backhaul solution to route the return leg from outbound branch deliveries via the customer's suppliers in order to collect inbound goods. By maximising the utilisation of our vehicles we are able to reduce the customer's supplier carriage costs and bring goods directly into our own distribution centre, whilst also lowering the CO2 impact of operations.
We also introduced a northern outbase to better support Selco's branches in the north of England with daily deliveries. Adding an additional hub to the network reduces journey distance around large conurbations. It also means we have a less frequent and better utilised trunking route, from which we can ensure the final leg is shorter to cut mileage, fuel costs and CO2 emissions.
Another impactful solution uses underutilised top deck space in vehicles to return recycling waste. This increases vehicle capacity and further reduces customer costs. Our work with Selco is just one example of our ability to design innovative solutions to meet the diverse and evolving needs of our customers.
Considering supply chain impacts on end customers
All of Unipart's Intelligent Supply Chain services are designed to add value and ensure a positive in-store experience. Our twilight system leverages Unipart's flexibility and operational efficiency to bring forward customer deliveries to out-of-hours timeslots, so that Selco's store-based employees can focus on providing high quality service to their customers throughout the day, taking the deliveries in the evening. This is just one example of Unipart's smart, personalised transport offering.
Our key achievements
Increasing inventory visibility and control
Significantly reducing inbound receipts in branch
Reducing out of stock products in branch
"We are really pleased to be working with Unipart who understand the importance to Selco of having the right products in the right place at the right time, every time, which underpins our ambitious growth plans. By combining the latest supply chain thinking and digital technology, we know we can focus on products, pricing and our branch network, because Unipart will ensure our products are available in our branches when our customers need them.
"Geographically, Oxford is a central location for our entire branch network and means we can get requested stock into our branches in a very short space of time. The warehouse space will also enable us to purchase products in greater quantities, savings which we will be passing on to our valued customers."
Howard Luft, Selco Builders Warehouse Chief Executive