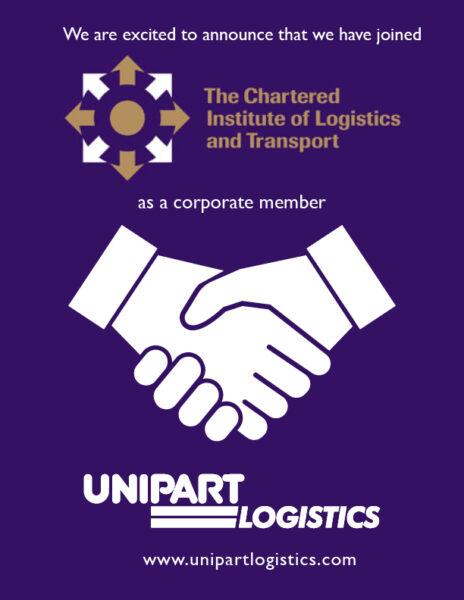 Unipart Logistics has joined the Chartered Institute of Logistics and Transport (CILT) as a Corporate Member.
Gareth Uden, Business Unit Director said:
"I have been involved with the CILT many years personally and I am delighted that Unipart is now a corporate member.
Being able to access the knowledge, networks and know-how from the institute to further enhance our customer's supply chain and therefore UK PLC in an increasingly interconnected world is absolutely vital. 
I look forward to engaging with my Institute Fellows and for Unipart Logistics to be able to provide its facilities, such as the Advanced Supply Chain Institute, and Supply Chain knowledge to further the institute and like minded partners."
Adam Jones, Divisional Director of Sector strategy and Business Development said:
"Becoming a member of the Chartered Institute of Logistics is a significant milestone in one's professional career within the logistics industry.
The institute, renowned for its commitment to excellence, offers a plethora of benefits to its members. From access to cutting-edge research and industry insights to a wide network of like-minded professionals, joining the institute opens doors to endless opportunities for growth and development. 
I am excited to get involved and support the institute and its fellow members".