Serck, a Unipart International company, are experts in heat exchange technology, which is crucial to power generation.
While the average person may be most familiar with the name on the top of their utilities bill, there are a number of companies worldwide charged with the important job of literally keeping the lights on and ensuring the grid that powers our lives has a continuous supply of reliable electricity.
Modern life would literally be impossible without them! Each of those companies relies on a number of other partners and suppliers, including Serck, to ensure they can continue to operate safely and effectively.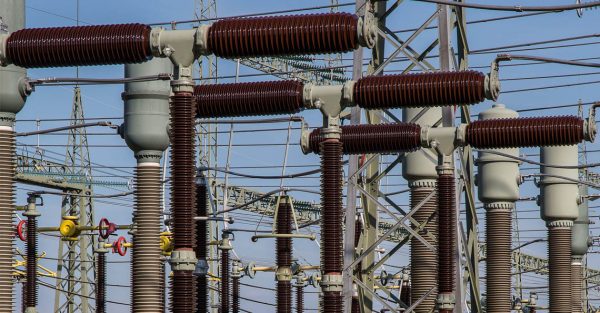 Energy = Heat
Power generation takes many forms these days, with a strong move to decarbonisation around the world.
Biomass, hydroelectric (including pumped storage), solar, wind and nuclear power are all becoming more common. And each and every one of them (not to mention existing fossil-fuel-based facilities still operating) produces thermal energy in the process of electricity generation, which needs to be dissipated. This is where heat transfer for power generation comes into play.
At just one of the power plants Serck works with, there are at least half-a-dozen different types of coolers on site that we supply and service, including tubular oil coolers (lubrication and transformer cooling), hydrogen coolers, exiter air coolers, and general service water coolers.
On this site, the machinery Serck works on has the important function of cooling lubricating and transformer oil and removing heat from motors; all of which are integral parts of each of the six power generation units located there.
In another site, Serck manages High Pressure (HP) Heaters designed to cope with increasingly severe operating conditions in large turbo generator plants. These may include high heat rates, sudden load variations and frequent start-ups and shut–downs in case of peak-load power plants.
Power station requirements are as unique as the types of power they generate and the communities they serve. This means that their plant construction methods and materials, including the individually designed and customized heat exchangers they contain, must be robust enough to last over the long term. Units providing heat transfer for power generation need to be stable and reliable, with the ability to be serviced and maintained to suit the same requirements for the life of the plant – which spans many decades.
Effective Contract Management is Key for Power Plant Projects
In vital services and massively complex systems like these – especially where high pressure, high voltages and nuclear reactors are concerned – the planning work of manufacturing and refurbishing heat transfer equipment has to happen well before the planned work starts.
The teams run to strict safety, quality and performance standards. All refurbishment and recommissioning work must be completed during a time-limited planned outage shutdown. There is no "slipping" on timings, and no opportunities for extension, no matter what the Serck service team may find when they receive a heat exchanger to work on.
Serck ensures strict controls of material suppliers and invests heavily in pre-planning and communications with customers, including detailed pictorial inspection reports. This removes as much guesswork as possible, and ensures these vital jobs are completed to meet or exceed the exacting timing and construction standards set out.
Serck's Power Generation Expertise
Serck has broad experience manufacturing new and refurbishing existing heat exchangers for wide variety of power generation applications including:
Carbon Dioxide vaporizer tube stacks for nuclear reactor cooling
New design of Jacket Water and Lube Oil Power Station Cooling Radiators for a remote Scottish island
Air Pre-Heaters for increased power plant efficiency
Hot water calorifiers and compressor cooler radiators
Gas turbine lube oil plate heat exchangers
Serck site service teams also hold up-to-date advanced safety certifications so they're ready to attend your facilities, including nuclear, at short notice.
To find out more visit serckglobal.com.