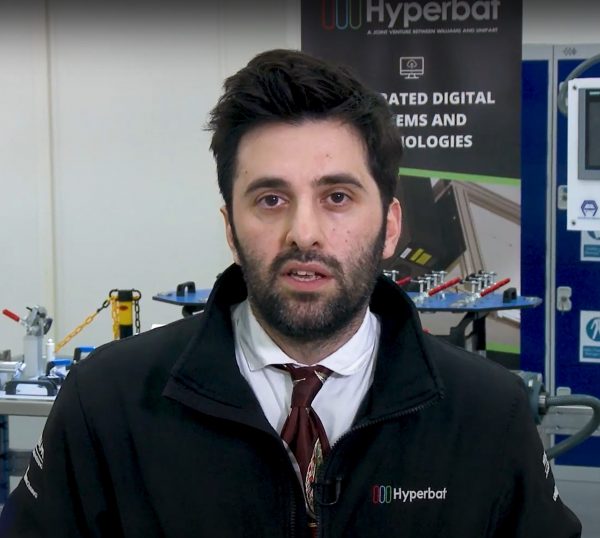 November 2021 – Hosein Torabmostaedi from Unipart Manufacturing has been named in the The Manufacturer magazine Top 100.
Published every year since 2013, the Top 100 provides a showcase for the most inspiring individuals in the UK manufacturing industry.
Having joined Unipart Manufacturing Group in January of 2020 as Digital and Innovation Manager, Hosein supports the digital and transformation agenda across the business. 
Hosein's inclusion in the Top 100 is primarily recognition of his work introducing 5G technology into the manufacturing process with Hyperbat, Unipart's joint venture with Williams Advanced Engineering to design and manufacture electric vehicle batteries.
Hyperbat is working with a number of partners – including BT, Ericsson and NVIDIA – to benefit from a world first 5G virtual reality 'digital twin' solution experience as a stepping stone into wider use cases in line with Unipart Manufacturing Group's flexibility and agility agenda.
Speaking about the project, Hosein said: "Many people will be familiar with 5G from using a mobile phone, but any manufacturer introducing this technology into their processes must overcome significant challenges around licencing, maintaining a consistent signal, and having the right partners in place.
"This has been a year-long activity. But now we have been able to deploy a 5G solution in Unipart Manufacturing Group, so we can now run devices off of 5G within the facility with consistent connectivity."
Hosein is recognised in the Top 100 as an 'Innovator', who according to the report is 'someone who embraces change in order to improve outcomes, and who is able to bring their team along with them. They constantly seek to improve products, processes and/or team-work in service of the customer and the business.' 
Responding to his inclusion in the Top 100, Hosein said: "I enjoy my role very much and I am grateful to be part of the report."
To read more about The Manufacturer Top 100 and read the full report visit themanufacturertop100.com.