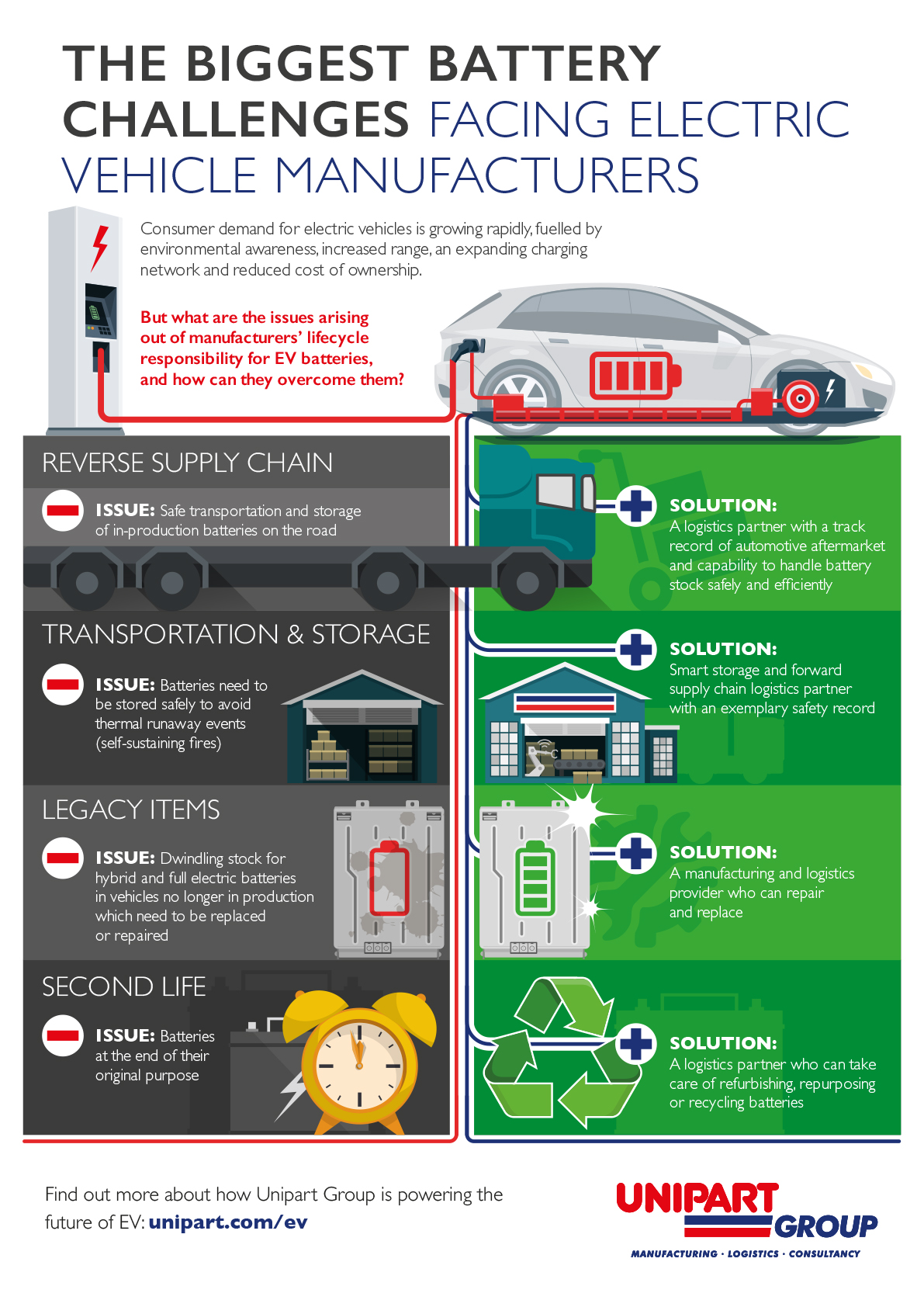 ---
Unipart occupies a unique position in the rapidly-emerging electric vehicles market.
With automotive heritage in both manufacturing and logistics, Unipart offers original equipment manufacturers supply chain intelligence and is a key partner for the core element of electric vehicles – the battery.
Hyperbat
Unipart Manufacturing formed a joint venture with Williams Advanced Engineering called Hyperbat, which produces batteries for high-performance electric vehicles.
The new company and factory combine world-leading expertise in manufacturing, logistics and safe, innovative, high performance vehicle battery technology from Unipart and Williams. The facility provides a secure future supply chain for UK-based car-makers as their vehicles transition to electric power, with the potential to provide similar solutions to developing marine and aircraft projects in future.
Visit hyperbat.com for more information.
Logistics
Unipart Logistics is an in-production and aftermarket logistics partner to a host of premium automotive brands and their electrification including Tesla, Jaguar Land Rover, Mercedes, and VW Group.
The big challenge facing manufacturers is the life cycle of the EV battery. The forward and reverse supply chain capability of Unipart Logistics blended with the innovation of Hyperbat, puts Unipart at the centre of a solution to the electric vehicle battery life cycle question.
For more on Unipart's end-to-end solution for EV batteries, watch the video below:
Visit Unipart Logistics for more information on how they can support electrification of your automotive brand.