The company behind the hardware store, Wilko, asked Unipart to help deliver Easter eggs to frontline NHS workers in hospitals across England.
Wilko has donated more than 92,000 Easter eggs to help raise the spirits of NHS workers across the country and say a big thank you for all their hard work during the coronavirus pandemic. As the logistics provider for the NHS Supply Chain, they have turned to Unipart to help with distribution.
"We're so grateful to NHS staff, up and down the country, who are working tirelessly to keep us safe. We hope our small Easter egg gesture will bring a smile to those who need it most, going some way to show our appreciation," said Jerome Saint-Marc, Wilko CEO
Wilko team members, together with their own logistics provider, Wincanton, and colleagues from Unipart Logistics, distributed the chocolate eggs nationwide, just in time to spread a little joy for the Easter weekend. UL Distribution Director Lee Chambers was delighted to help.
"We know just how hard the hospital staff have been working in recent weeks to keep us all safe, and even though we are under a lot of pressure ourselves to meet the increased demand, we are all pleased to do something in return to show how grateful we are to these NHS heroes." he said.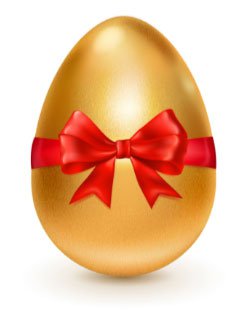 Lee has also negotiated a great deal with chocolate manufacturer Thornton's for the supply of over 3,000 Easter eggs for our own warehouse and transport staff working on the NHS contract. "Everyone is working tirelessly to keep the NHS supplied with the products they need. These support workers across the NHS Supply Chain also deserve a bit of Easter cheer," he said.