The UK automotive distribution industry is intensely competitive with consistent, predictable and high quality service critical to growth. Our client operates one of the largest UK automotive branch distribution networks, serving over 30,000 customers through 200 branches across the country.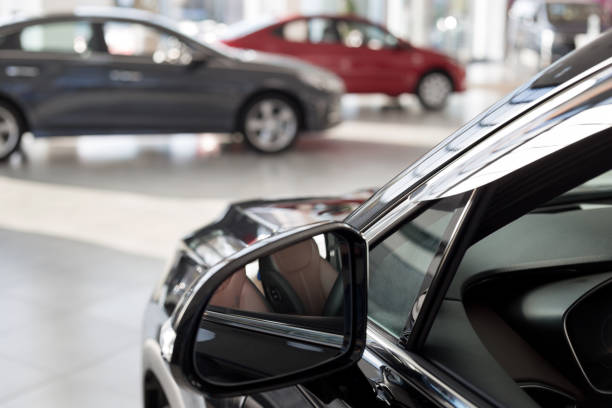 The business was underperforming and needed to be transformed quickly. And while the implementation of performance improvement programmes into a large single location is challenging, time consuming and difficult to sustain, their geographically diverse network of relatively small locations brought additional complexities to the programme.
The leadership team challenged Unipart to implement the Unipart Way throughout its branch network. The first challenge we met was the natural resistance to change from both branch employees and their line management, who had seen initiatives come and go over many years with varying degrees of success. The challenge to create the time and desire for people to be trained and learn new ways of working in a busy environment was also a significant hurdle which we needed to overcome.
Programme rollout
In order to rollout the programme quickly, our next step was to design a cost-effective methodology for rapidly engaging employees at every level in the organisation. We needed to demonstrate clear evidence that better ways of working improved customer satisfaction, sales and profitability. In addition, we had to reassure employees that this was not just another short-term initiative, but a long-term strategic commitment designed to help them grow and develop as individuals.
Seeing the Unipart Way in action In order to secure employee buy-in, a comprehensive programme to bring all branch staff to Unipart was developed. This provided employees with the opportunity to see at first-hand the Unipart Way working effectively in Unipart Group's Teaching Offices and Teaching Distribution Centres, as well as the Leading Edge, The Knowledge Management Factory and the Electronic Coaching Centre within the Unipart University. This successfully overcame ingrained misunderstandings, prejudices and resistance, replacing it with an enthusiastic and immediate desire to engage with the programme.
Embedding and improving the changes
Once new ways of working were introduced across the network, maintaining standard core processes and ensuring high levels of employee and customer engagement across hundreds of locations presented a considerable challenge. To overcome that, we developed a sustainment solution that encompassed our newly-developed electronic coaching system, which was to provide real-time coaching and drive faster progress through reviewing performance against the critical Stop Points. Electronic Coaching allowed our Consultants to deal with problems as they arose at each branch. It gave branch managers a guide by their side to coach them at all times. This in itself has facilitated further, tangible improvements, including an additional 20% uplift in performance and has also doubled network participation in problem solving.
Benefits
The implementation of the Unipart Way throughout the 200-branch network in 12 months has achieved significant improvements in service quality. It has created more time for branch management to develop new customers, as well as the capacity within the network to serve these additional customers at no extra cost.
This programme grew sales across the network on a benchmark comparative basis of 10%, while also creating £1 million of cost savings directly from employees' use of creative problem solving.
Further benefits included:
110% improvement in on-time deliveries
£1 million running rate cost savings from problem solving
Stepped impact achievements
 80% reduction in abandoned calls
110% improvement in speed of answering telephone calls
85% reduction in stock errors
Improved employee engagement
Significant increase in customer satisfaction across the network
21% year-on-year sales growth