To stay ahead of competitors, quick adaptation is key.
UD Enterprise System is a cloud-based system. This enables you to make changes quickly while continuing to deliver consistently high levels of service at a low cost. This is an increasingly important feature as customer requirements can change rapidly requiring a quick response from a warehouse management system. UD Enterprise System provides real-time visibility, scalability, and market reactivity.
Industrial-scale capabilities are available in weeks, instead of months, which allows us to deliver the same level of warehouse management functionality as an on-premises system, but without the IT overhead. You're up and running quickly and smoothly at a more affordable cost.
Keeping you in control of your inventory, and providing systemic confidence you can trust, UD Enterprise System provides you with industry-leading practices, such as mobile RF barcode scanning, mobile printing, defined strategies for put-away and picking, data insights, and discrepancy management.
The system's unobtrusive design allows for easy installation with minimal downtime, while our support & training services drive efficiency and quality throughout your operation.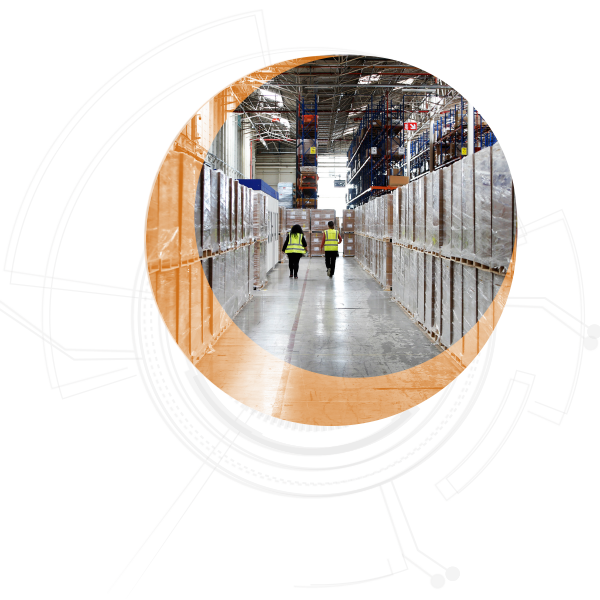 As companies seek to transform outdated systems or manual processes with modern digital solutions, UD Enterprise System provides the answer.

Flexibility
A flexible, customisable alternative to traditional warehouse management systems, UD Enterprise System can be adapted quickly to meet fast-changing customer demands.

Tap in to our expertise
UD Enterprise System combines Unipart's expertise in digital technology with our vast experience in warehousing.

Great UI
UD Enterprise System provides intuitive handheld terminal and desktop interfaces.

Cloud Based and Implemented as software
Being cloud-based, the system doesn't require onsite servers thus avoiding high upfront costs.

Maintained on Unipart secure servers
We maintain and update your system on our secure servers.

Industrial Strength
UD Enterprise System is an industrial-strength product that is perfect for operations of all sizes.

Real-time data
UD Enterprise System provides you with continuous insights into your warehouse performance.

Enables more efficient ways of working
As more and more companies seek to replace outdated paper processes with digital and automated workflows, the UD Enterprise System supports the shift to real-time operations.
See other products in our portfolio
Paige Harris
email
paige.harris@unipart.com
Contact Us


Contact us today to learn how Unipart can help your organisation